Page for Katarzyna Sznajd-Weron
Home page: http://www.if.pwr.wroc.pl/~katarzynaweron

Professor in the Institute of Physics at the Faculty of Fundamental Problems of Technology, Wroclaw University of Technology. Advisory Editor for Physica A: Statistical Mechanics and its Applications. Member of the Editorial Board of International Journal of Statistical Mechanics. She is working on applications of statistical physics in a variety of complex systems, including social and biological. Her other interests include simple lattice models (e.g. Ising-type), nonlinear dynamics, time series, critical phenomena, and agent-based modeling. She is the winner of the Young Scienist Award for Socio- and Econophysics 2007.
View or download Katarzyna's 1 model

Follow Katarzyna's activity in your feed reader
Katarzyna's Models Activity
(in the past 2 weeks)
No recent model activity in Katarzyna's models
Katarzyna's Tag Activity
(in the past 2 weeks)
No recent activity in Katarzyna's tags
Models looking for additional collaborators
Requests for help
(in the past 2 weeks)
No recent requests for help
Most Viewed Models
(in the past 2 weeks)
Viewed 238 times in the past 2 weeks
Viewed 213 times in the past 2 weeks
Viewed 104 times in the past 2 weeks
Viewed 62 times in the past 2 weeks
Viewed 62 times in the past 2 weeks
Viewed 52 times in the past 2 weeks

Viewed 49 times in the past 2 weeks
Viewed 38 times in the past 2 weeks
Viewed 37 times in the past 2 weeks

Viewed 37 times in the past 2 weeks
Most Viewed Models
(of all time)

Most Recommended Models
(in the past 2 weeks)
No models were recommended in the past 2 weeks
Most Downloaded Models
(in the past 2 weeks)
Downloaded 5 times in the past 2 weeks
Downloaded 4 times in the past 2 weeks
Downloaded 4 times in the past 2 weeks
Downloaded 3 times in the past 2 weeks

Downloaded 3 times in the past 2 weeks
Downloaded 3 times in the past 2 weeks

Downloaded 3 times in the past 2 weeks

Downloaded 3 times in the past 2 weeks

Downloaded 3 times in the past 2 weeks
Downloaded 3 times in the past 2 weeks
Most Popular Tags
(in the past 2 weeks)
Tagged 1 time in the past 2 weeks
Tagged 1 time in the past 2 weeks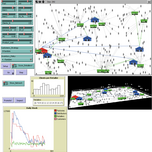 Tagged 1 time in the past 2 weeks
Tagged 1 time in the past 2 weeks
Tagged 1 time in the past 2 weeks
Tagged 1 time in the past 2 weeks